Like many people I love to get new gear. when I see a new piece of equipment I just have to have it. I wish I could get a job testing out new things. Since I can't afford to buy every new thing I see, reading about them will have to suffice. So I thought I'd start a thread for people to post things they really like or even stuff to stay away from. I thought I remembered a post about this from a few years ago but couldn't seem to find it.
I thought I could start with this:
Last year my work purchased a pelican case cooler. We wanted it so we could put it out at our burn trailer and keep water cool and not have to refill the ice everyday. Due to the abrupt and long fire season we didn't use the burn trailer and thus didn't need the cooler.
Fast forward to this last week I used the cooler for a class we had. I didn't want to refill the ice so I used the Pelican. I also wanted to use it because it's our best looking cooler. If you love Pelican Cases like I do you will love the way this cooler looks. It is also built very well. This thing can take a beating. It also holds ice very well;). I put a bag full of ice in the cooler on Thursday and this what it looked like on Monday.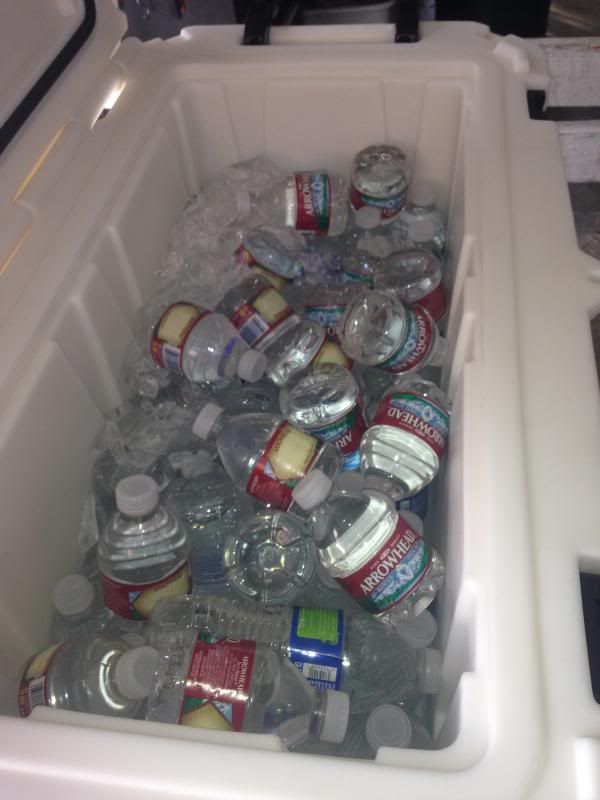 Due to the clips on the lid it has a great seal to maintain the temperature.
This case is super heavy for a cooler. I'm not sure of the size but it can fit slightly more than my ARB fridge and it weighs almost the same. The outside dimensions are a lot bigger than my fridge. The oversize, durable handles on the sides really help for lifting this beast.
The drain plug is nice and big and drains quick.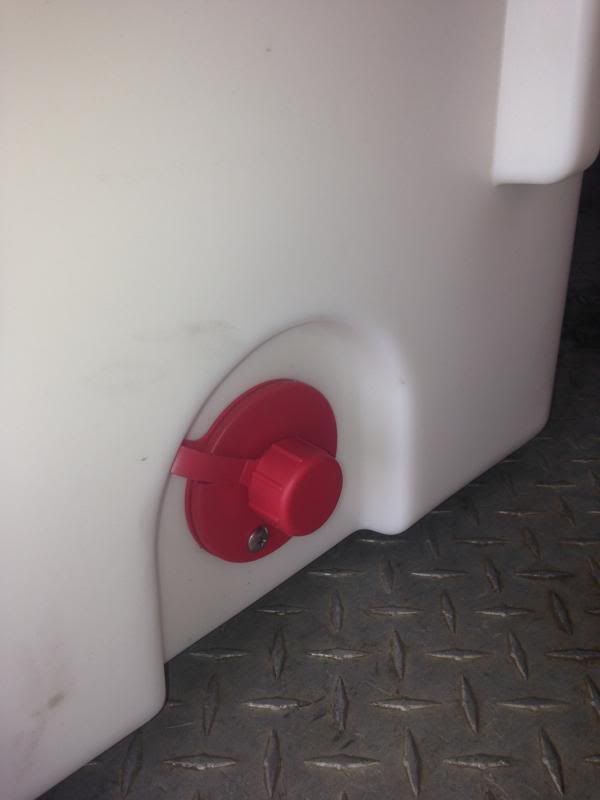 I wanted to post this because I was talking to Tom Owen at the March MORG about Fridges and how it cools beer to the perfect temperature. But at $800 for the ARB it's not at the top of most peoples list. So some people Might be looking at These super coolers. But at $300 + tax/shipping for the 45 quart you're halfway to getting the fridge.
All in all this is a great cooler but if you can wait I would buy a fridge and save the ice.