So I'd figured I'd show off the rover and use this thread to document the changes as I go along.
I don't have a cool nickname yet, but I am working on it

I wanted to get a plate that states "pussmgt" but the dmv person must have seen Borat and wouldn't let me have it. I also thought about NCC1701, but some other nerd already took it and thinking about it now, I probably would have gotten beat up a lot.
For those who don't know what I drive. It's a 2004 Discovery Trail edition.
I bought the vehicle off of ebay from a dealership in Atlanta Georgia in September of 2006 (birthday present to myself). When I took delivery of it, it had less than 13k miles on the OD and well under bluebook. For me it was the deal of the century. I have always wanted a Land Rover, but didn't think I could ever afford one. I almost became a typical jeep owner, but I was saved lol
This was taken on a hill overlooking Carson City. It was about a week after I took delivery of the truck. First time I have ever driven on dirt. You can see the dealer temp plate, so I wasted no time in getting it dirty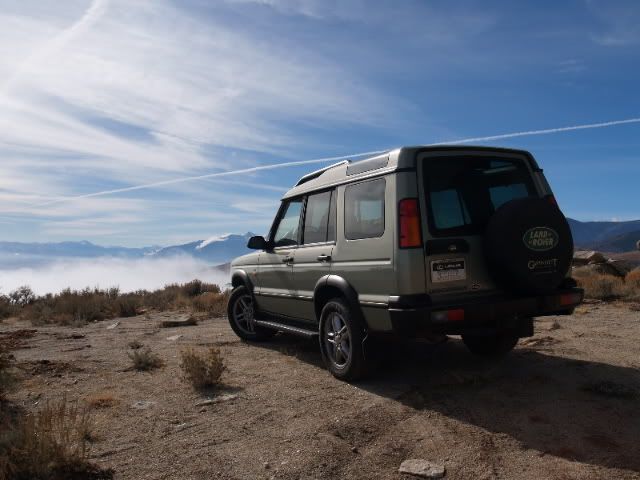 My first "mod" was to trash the running boards. I learned pretty quick that they get in the way and need to go asap.
Looking clean and shiny sitting on my driveway :cool: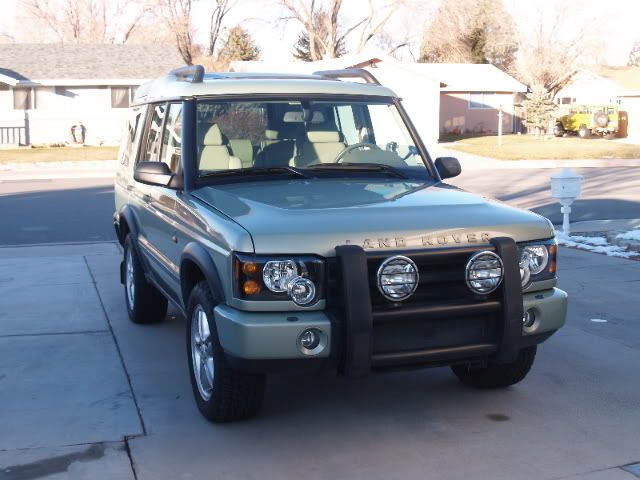 Testing the new Nitto AT Tires in the mud at Brunswick Canyon, Carson City NV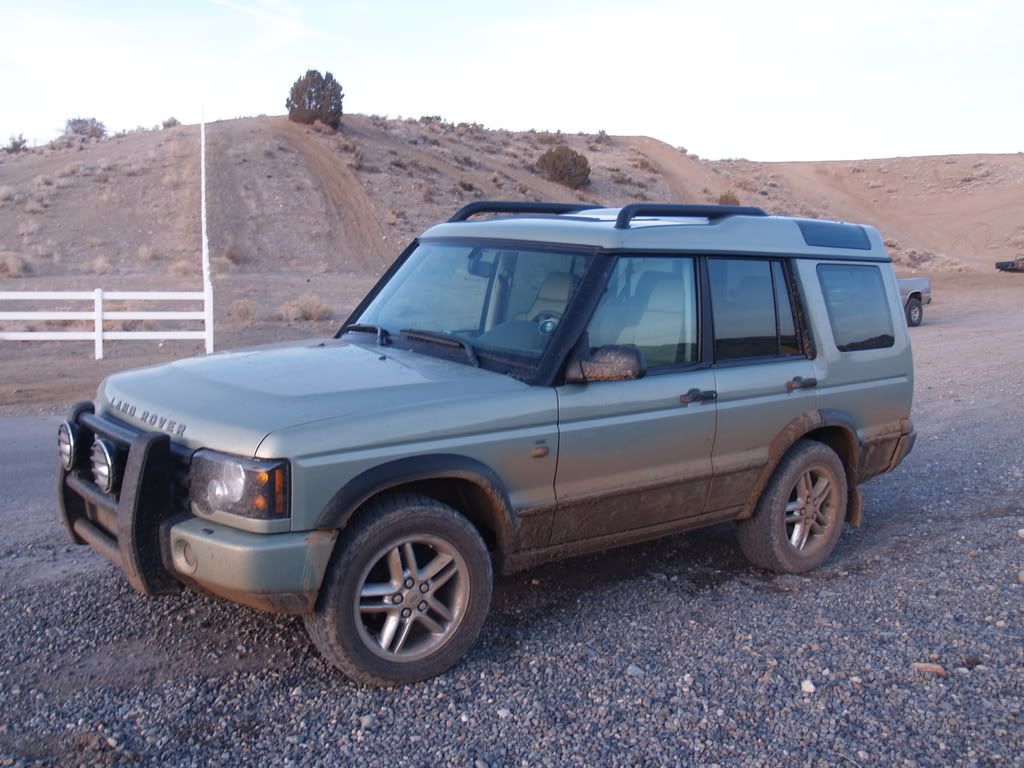 Hollister, California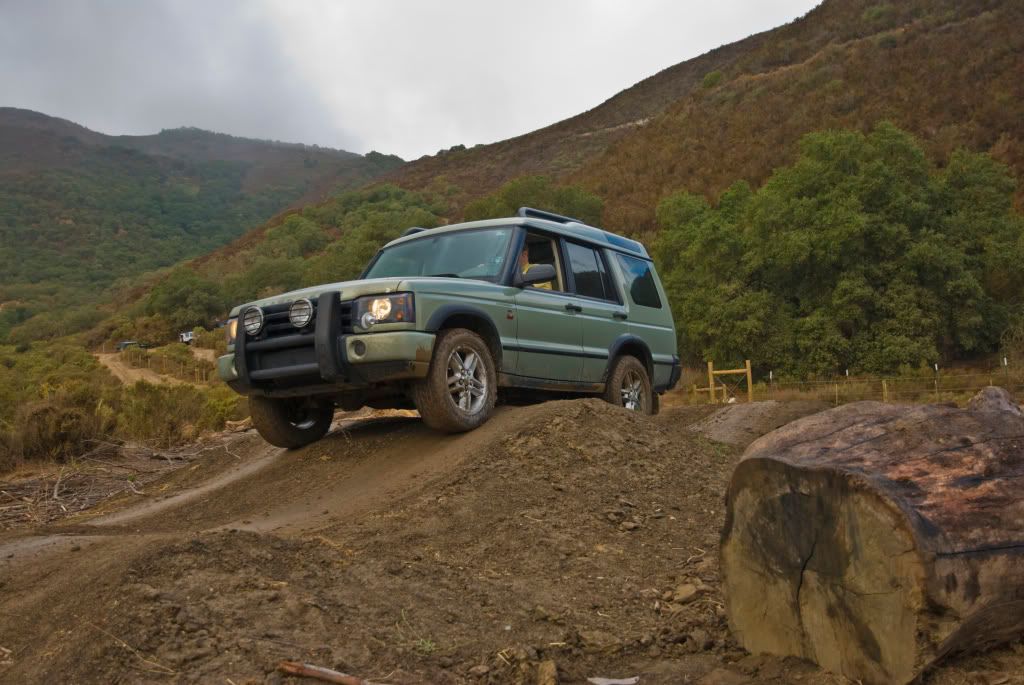 Ellis Peak, Lake Tahoe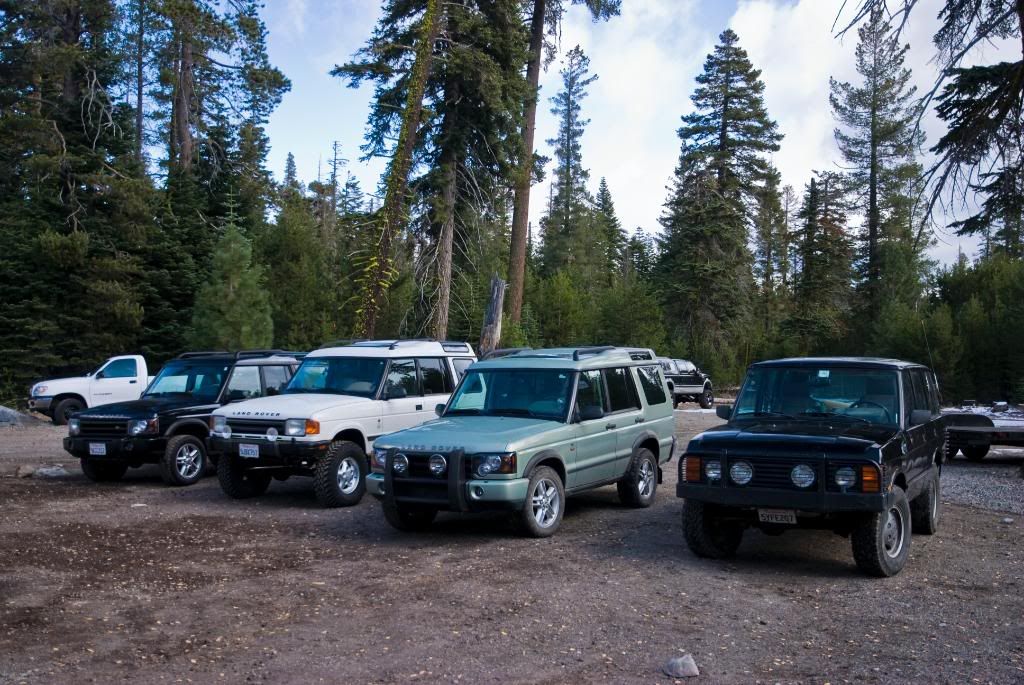 Upgrades currently on the Vehicle
Nitto Terra Grapplers AT Tires 255/55-R18's
Rear receiver hitch shackle
OEM A-Frame with off-road light
G4 style Rear tail light guards
Upgrades that I have but need to be installed
Borla stainless catback exhaust system (will install at a later time when I get my hands on a set of headers and hi-flo cat)
OEM Steering guard
x2 Hella Ralley 4000 HID lights (will install when I get a new bumper)
Items to be purchased and installed
(In no particular order)
QT Front and Rear Diff Guards
Tom Woods front and rear drive shafts
Rovertym Gas Tank Skid
Rock Sliders (safari gard or inland rovers)
HD Steering and trackbar (any suggestions on brand?)
2" RTE Lift (HD springs, OME Shocks)
x5 16" wheels (preferably OEM 6 spoke alloys)
x5 BFG AT's or MT's 265/75-16's
Dual Battery
ARB sahara bumper (painted to match the vehicle)
Warn XD9000 winch
roof rack w/ x4 Hella Rallye 4000 HID compacts
Rear ladder
Engel 45 fridge
Tint the windows
Dog guard
New stereo
Mantec or SD snorkel (maybe)
CB Radio
Current GPS Equipment
Dell Axim x51v PDA running Nat Geo Topo!
Garmin bluetooth gps receiver
Powered Windshield Mount
New GPS
(soon to be installed)
Dell Mini 9 (1.6 ghz atom, 8.9" screen, 1 GB Ram, 8 gb solid state hard drive, windows XP, AT&T 3G)
OziExplorer GPS software
laptop auto mount (Still searching for a good solid mount)
Issues
Fix bent wheel
I hear a vaccum leak when the engine is cold (goes away once engine warms up)
Driver side window makes a popping sound when going up or down (window regulator was replaced early last year)
Need to replace weather stripping around window or door on the rear driver side (can hear wind rushing into the cab from that door)
Front and rear suspension makes a loud creaking sound when going over bumps.
I am going for the overland/expedition type. Rock Crawling isn't something I get too excited about, if I ever do go that route then ill buy a cheap rusty beater so that way I wont cry everytime I touch a rock